Blackfin System-on-Module with Spartan-3E FPGA and Ethernet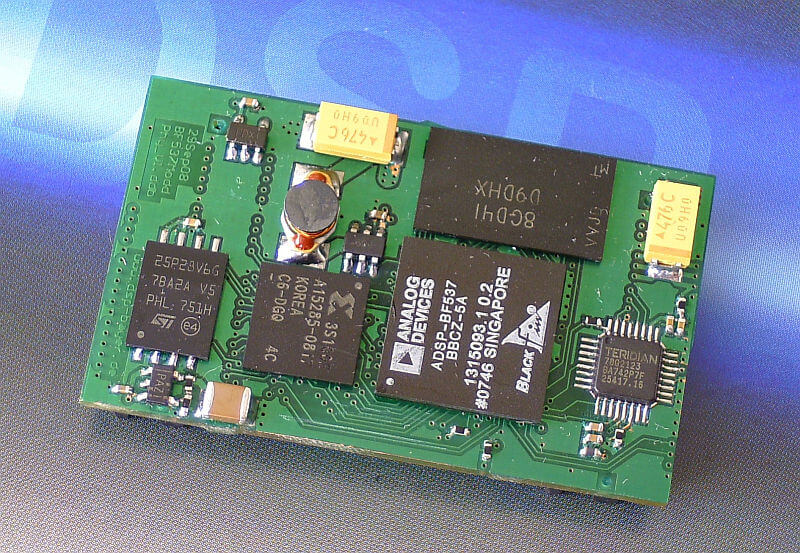 BF537LANcore is based on a Blackfin BF537 DSP controller and a 100K Spartan-3E FPGA (250K or 500K as an option). Less than 2 sqr inches in size, this small computer has 32MBytes on-board SDRAM, 16 MBytes of serial flash, up to 33 general purpose I/O pins (including 11 LVDS pairs), a 100Mbps Ethernet port with PHY and lots of applications to be used in. BF537LANcore is even capable of running uClinux.
For instant operation, we also offer a break-out board, making all I/O pins available at 100mil headers. In addition, the break-out board is equipped with an SD-card socket, a High-Speed-USB-Port, a 2-channel audio interface (16bit, 48kHz), a serial interface (UART), and an RJ-45-Jack for ethernet connectivity.
If you wish to learn more about this amazing piece of hardware, check the datasheet or contact us. We not only provide you with the hardware but also with engineering support to make your application real - quickly!