2016 Intel (Altera) SoC Developer Forum in Frankfurt (Germany)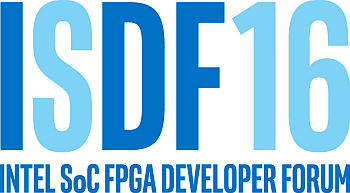 Critical Link, our Partner for DSP, FPGA and SoC-Modules, will be exhibting at the 2016 Intel SoC Developer Forum to discuss their line of products with you, namely processor modules based on Altera SoC, Texas Instruments Sitara, OMAP and DSP and Xilinx FPGA.
A.R. Bayer DSP Systeme GmbH will also be available to discuss your DSP and FPGA based projects.

We are looking forward to your visit in Frankfurt/Germany October 19, 2016 at the Steigenberger Airport Hotel.