ScanExpress JET now supports Xilinx Zynq-7000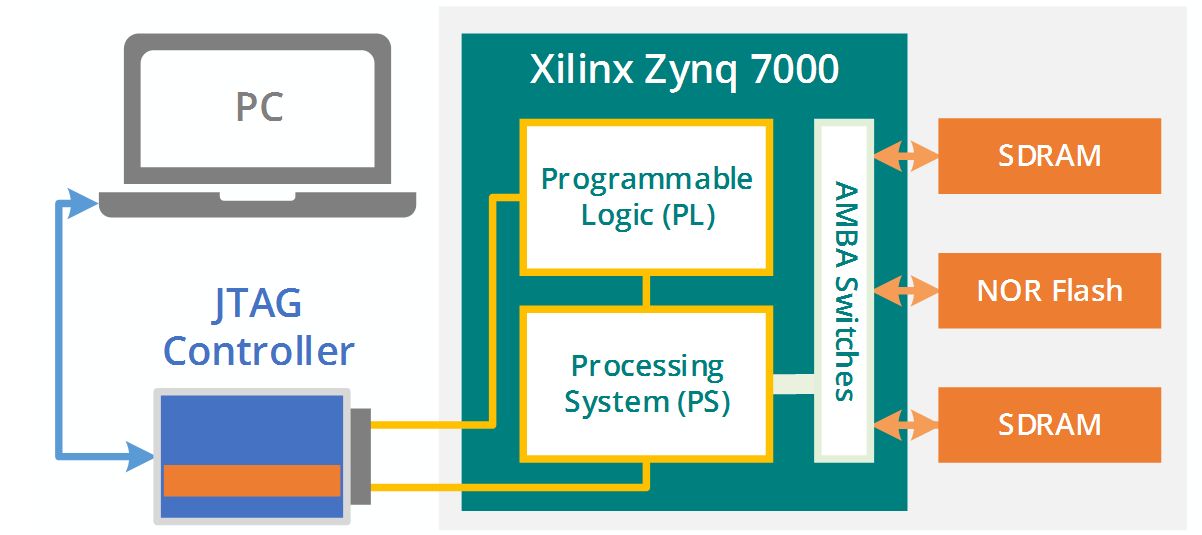 Corelis ScanExpress JET now supports Xilinx Zynq-7000 series SoCs. JET is an extension to Corelis ScanExpress boundary-scan tools used for board level testing and in-circuit programming of flash and CPLD devices.
ScanExpress JET can be used to generate a standard set of tests or to create custom test scripts for peripherals connected to the microprocessor.
ScanExpress Functions for Xilinx Zynq SoC
CPU Initialization - Test basic communication and functions of the CPU.
SDRAM Test - Execute a full suite of at-speed SDRAM tests to identify functional faults at full CPU speed.
Parallel & SPI NOR Flash - Test, program, and verify NOR Flash at high speeds using a simple JTAG interface.
Custom Tests - The ScanExpress JET development system incudes a powerful scripting language and integrated script debugger; write your own test scripts or load compiled code right from the JET integrated development environment.
Ordering Information
P/N 20746 - JET Family Support Package for Xilinx Zynq-7000 processors.
P/N 20700 - ScanExpress JET Test Development System supporting both test program generation and execution.
At least one family support package must be purchased with the ScanExpress JET Test Development System.
For more information on ScanExpress in general and JET in particular, please contact us.