ScanExpress Software Version 8.5 now available, comes with continuous data logging for Debugger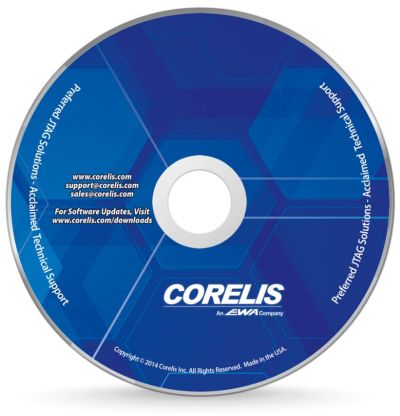 Corelis ScanExpress software version 8.5 is now available to all users with a current maintenance contract as well as with new software purchases. All Corelis ScanExpress applications have been updated with the latest features, enhancements, and device support. Featured enhancements include:
ScanExpress Debugger Continuous Sampling
This highly requested feature allows ScanExpress Debugger to be used as a continuous data collection system. For example, a set of boundary-scan pins can be sampled over time and the data can be imported into a data analysis application or waveform viewer. The sample rate is fixed at approximately 4 samples per second.
Support for Linear Technology Power System Management (PSM)
ScanExpress Flash Generator, TPG, Runner, and Programmer have been enhanced with support for Linear Technology PSM I2C/SMBus/PMBus devices. Utilizing a boundary-scan device and a data file created by Linear Technology's LTpowerPlay software, ScanExpress software can program PSM devices that are connected to boundary-scan capable devices. ScanExpess Runner can also utilize the direct I2C capabilities of supported Corelis JTAG controllers to directly interface with and program supported PSM devices.
New ScanExpress JET CPU support packages
ScanExpress software version 8.5 also features support packages for two new device families:
Xilinx Zynq-7000 All Programmable SoC family devices
NXP (Freescale) QorIQ P2040 CPUs
All ScanExpress software products have been updated with the latest improvements and fixes.
Existing Corelis customers with a valid maintenance contract, please contact us for help with ugrading their ScanExpress licences.