Version 9.2 of ScanExpress Boundary-Scan Tool Suite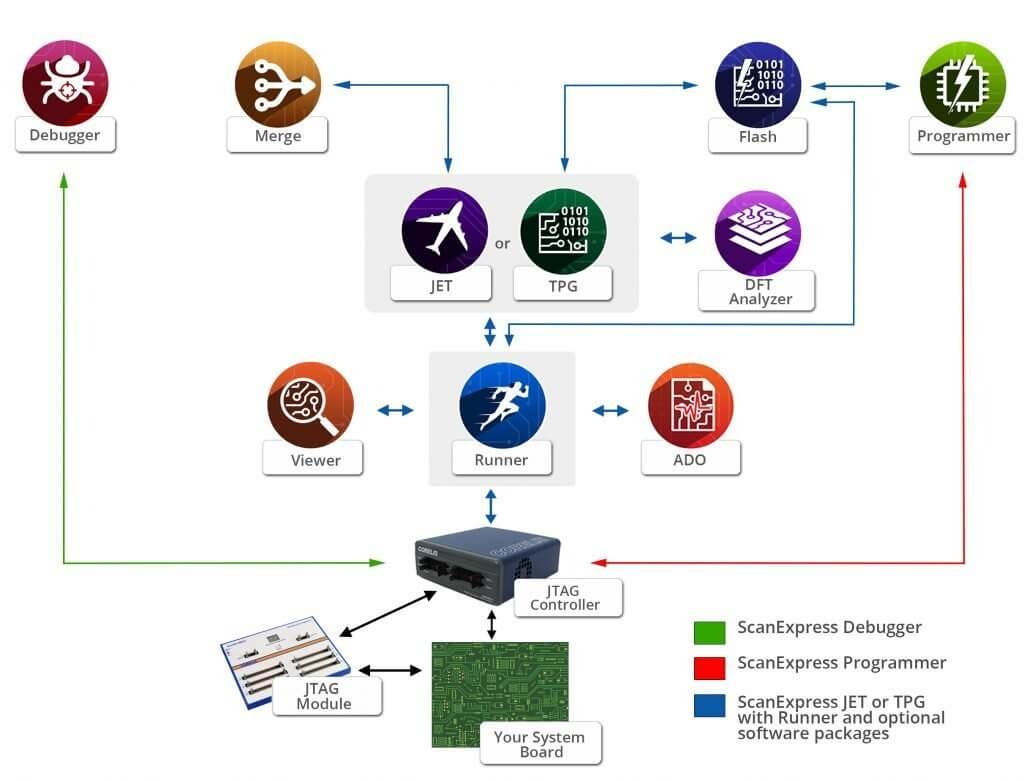 Corelis has announced the availability of version 9.2 of its ScanExpress™ Boundary-Scan Tool Suite. The new software update features Teradyne HSSub, ScanExpress™ icons and ScanExpress™ JET.
Featured enhancements to ScanExpress™ 9.2 include the Teradyne HSSub support with ScanExpress software which has been significantly improved. The HSSub can now be configured with up to four TAPs to support systems with multiple TAPs. A new fast flash programming feature has been added to significantly improve flash in-system-programming speed when using the HSSub. Additionally, the HSSub parallel IO channels can now be used as an additional boundary-scan IO device. Additional test coverage can be added by connecting HSSub parallel IO channels to boundary-scan pins on the unit-under-test (UUT).
ScanExpress™ JET can now support 64-bit ARM Cortex processors. The first in this series is Xilinx Zynq UltraScale+ MPSoC, featuring basic RAM and Flash support. In addition to 64-bit CPUs, Microsemi SmartFusion2 SoC FPGAs are now supported. Please contact us for pricing and availability.
Existing Corelis customers with a valid maintenance contract can now access the new software version 9.2 through the Corelis support website. To inquire about a maintenance package or to obtain a full list of improvements, please contact us.
We also offer free training to all clients and interested engineers. Please, inquire for dates and locations.